Courage in Education Award
The Courage in Education award is granted each year to an institution or member of academia who demonstrates a commitment to open inquiry, free speech, and intellectual diversity – traditional ideals of higher education that have been usurped in recent years in favor of identity politics and free speech restrictions. 
Recipients include:
2023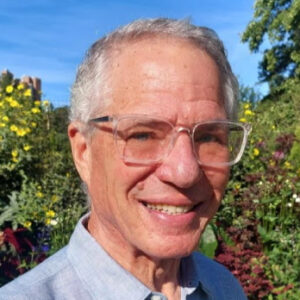 Randy Wayne, Associate Professor in the School of Integrative Plant Science at Cornell University
Professor Wayne is a courageous and tireless advocate for free speech and intellectual diversity. Because of his unwavering support and leadership, Steamboat Institute successfully hosted a robust debate on energy and climate change at Cornell University this past March. Cornell students are fortunate to have Professor Wayne as a champion for free speech who encourages the development of critical thinking skills.
2022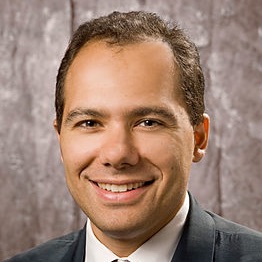 Ilya Shapiro, Senior Fellow and Director of Constitutional Studies, The Manhattan Institute
Ilya Shapiro is Steamboat Institute's 2022 Courage in Education Award winner. Ilya was named Executive Director of Georgetown University's prestigious law school's Center for the Constitution. Shortly before he was to assume his new position in January, Ilya was placed on administrative leave by the University after he spoke out against President Biden's statement that his next Supreme Court nomination would be based on race and gender.
Ilya redoubled his efforts as an outspoken advocate for the First Amendment and combating cancel culture in America. Georgetown reinstated Ilya but made it clear that he could be subject to further disciplinary action depending on statements he might make in the future. Rather than subject his family to continued attacks and to work in a clearly hostile environment, Ilya made the principled decision to step down from his position, taking a courageous stand against a university which seeks to silence diversity of ideology.
2021
Jameson Broggi, Second Lieutenant United States Marine Corps
Jameson C. Broggi is Steamboat Institute's 2021-22 Courage in Education Award winner. He worked tirelessly to get South Carolina to pass the Reinforcing College Education on America's Constitutional Heritage (REACH) Act, which requires all first-year students at public colleges in South Carolina to receive a mandatory course in the American Founding principles. Jameson is also a member of Steamboat Institute's Emerging Leaders Council.
2020
Hillsdale College — Larry Arnn, President
The Steamboat Institute is proud to award the 2020 Courage in Education award to Hillsdale College in recognition of the courage and leadership displayed by the College in educating students on America's founding principles and in standing strong for justice and equality. Hillsdale's recent statement on the principles of equity and justice, upon which the College was founded, is an example for other universities to follow. Rather than cave to public demands for cheap virtue-signaling, Hillsdale College has set a standard for staying true to its principles, which provide the best opportunity for solving the grave problems facing our nation. 
2019
Samuel Abrams, Professor, Sarah Lawrence College
Professor Samuel Abrams, professor of politics and social science at Sarah Lawrence College, visiting scholar at the American Enterprise Institute, and faculty fellow with New York University's Center for Advanced Social Science Research, was awarded Steamboat Institute's 2019 Courage in Education Award for his brave efforts to protect viewpoint diversity on campus by calling out the unbalanced growth of progressive events sanctioned by the university administration. 
2018
Wallace Loh, President of the University of Maryland
The Steamboat Institute awarded University of Maryland President Wallace Loh with its Courage in Education award for 2018. President Loh has been a staunch defender of free speech on campus throughout his career. He gave an impassioned and articulate defense of the Steamboat Institute's Campus Liberty Tour, which protesters wanted canceled because they disagreed with its message. In 2018, following the recommendation of the university's Joint President/Senate Inclusion and Respect Task Force, President Loh approved the adoption of a university-wide Statement on Free Speech Values.   
2017
Brandon Van Dyck, Associate Director, Princeton Initiative in Catholic Thought at Princeton's Aquinas Institute
In honor of his efforts to promote political and intellectual diversity at Lafayette College, the Steamboat Institute presented Brandon Van Dyck, assistant professor of government and law, with its 2017 Courage in Education award. The Steamboat Institute awarded Professor Van Dyck with this prize for his work on The Mill Series, which brings to Lafayette speakers who challenge mainstream campus opinion.
2016
Bruce D. Benson, President of the University of Colorado
To recognize his remarkable achievement in welcoming intellectual diversity and the free and robust exchange of ideas at CU Boulder, the Steamboat Institute awards Bruce D. Benson with its Courage in Education award. Because of President Benson, CU set an outstanding example for other universities by encouraging open inquiry, vigorous debate, and the free exchange of ideas.