Applications for scholarships to the 15th Annual Freedom Conference are now closed. The scholarship application for the 16th Annual Freedom Conference will open in April 2024. Please check back then for updates on this opportunity.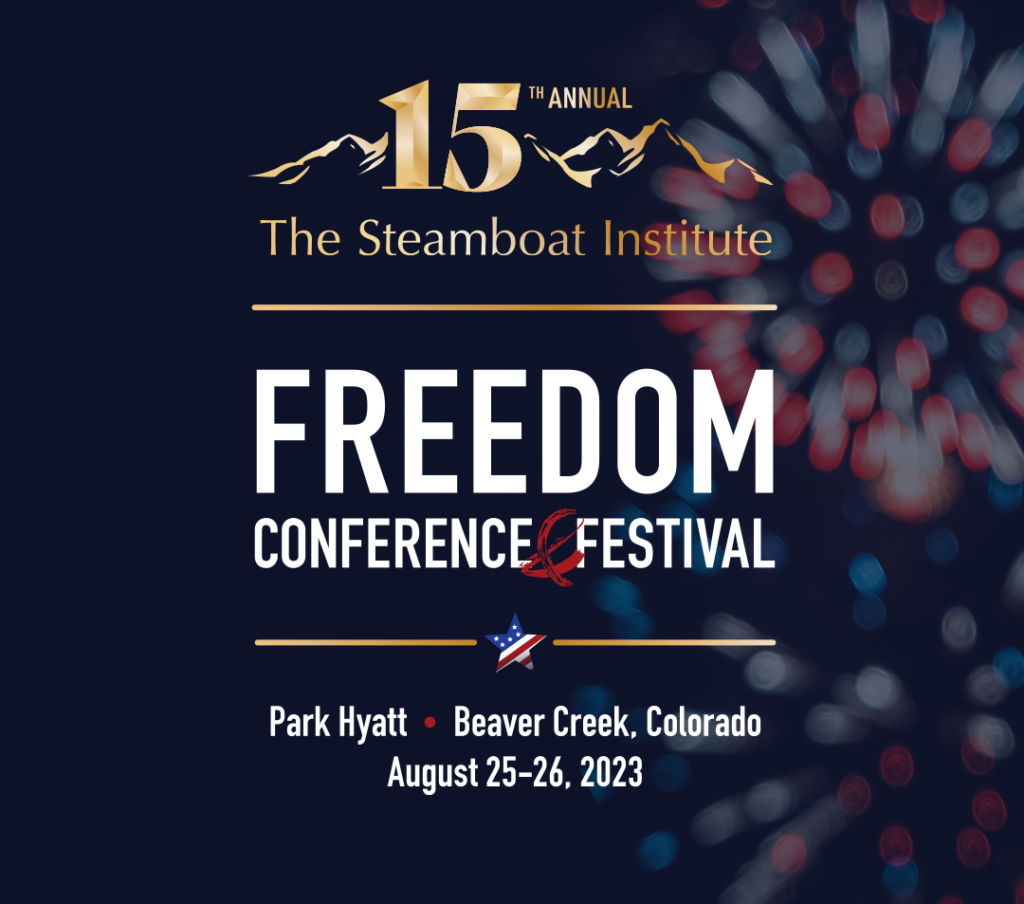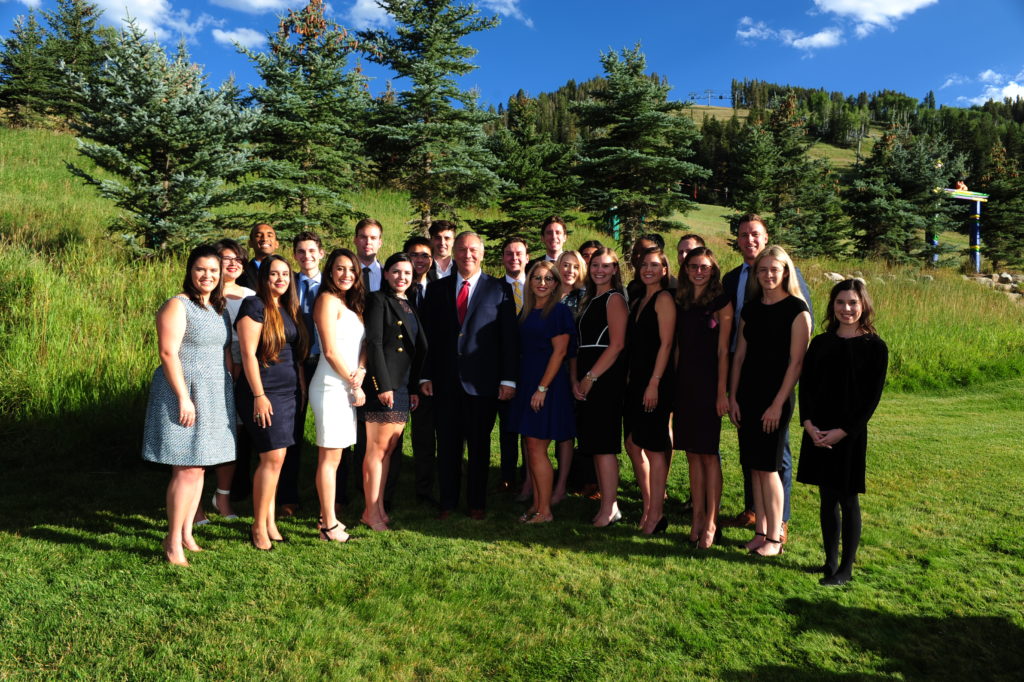 2021 Freedom Conference Scholarship recipients with 70th Secretary of State Michael Pompeo
The Steamboat Institute is proud to offer scholarships to students and young professionals to attend the 15th Annual Freedom Conference. 
The scholarship includes reimbursement for travel, full lodging, and full conference registration (see details below). Scholarship recipients will have the opportunity to meet other young leaders, engage with the speakers and sponsors of the conference, and access select VIP opportunities.
Eligibility: All students and young professionals ages 20-29 are eligible to apply for the Freedom Conference Scholarship. Applicants must be 20-29 at the time of the Freedom Conference (August 25-26, 2023) to qualify. The scholarship is open to residents in the United States.
Application: Applications must be submitted by 11:59pm on Friday, June 16th. Applications must be submitted online. Do not email Steamboat Institute staff your application. Applications will be reviewed in a timely manner and all applicants will be notified of their status by Friday, June 23. Applicants who are accepted will have until Friday, June 30 to confirm their attendance to the Freedom Conference. More details on this will be sent to accepted applicants.
Registration: Scholarship recipients' registration cost will be covered by the Steamboat Institute.
Travel: Steamboat Institute will offer a travel reimbursement of up to $550 for airfare. This only includes the cost of economy flights and does not include bag fees, seat upgrades, in flight purchases, or other fees. SI will offer a travel reimbursement of up to $200 in mileage for in-state travelers. Those traveling from the Denver metro area are encouraged to carpool and rideshare with others departing from that region. Recipients will be given 5 business days to submit for reimbursement following attendance of the Freedom Conference.  Reimbursements will not be issued before the conference. The Steamboat Institute is not responsible for canceled/delayed/missed flights in the event a recipient can no longer attend the Freedom Conference.
Lodging: Steamboat Institute will provide lodging for scholarship recipients from August 24 to August 27. Recipients will be in condos near the Park Hyatt in Beaver Creek. While each recipient is guaranteed their own bed, they may be asked to share rooms, bathrooms, and common areas in the condos. The location and more information on the lodging will be made available to accepted scholarship recipients.
Agenda and Expectations: Scholarship recipients are expected to attend all scheduled programming of the Freedom Conference beginning with a reception the evening of Thursday, August 24. Required programming ends in the afternoon on Saturday, August 26. A full agenda will be released online closer to the date of the conference. Scholarship recipients will be given a more concrete timeline after acceptance.
Questions regarding the scholarship can be sent to Steamboat Institute Emerging Leaders Council Coordinator, Lindsey Martin at [email protected].