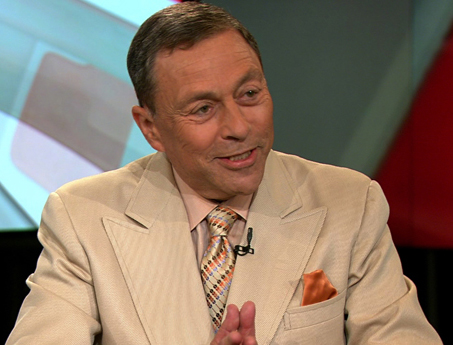 The application period is now closed.
Fellowship will be awarded at the 15th Annual Freedom Conference in Beaver Creek, Colorado, Aug. 25-26
The Steamboat Institute established the Tony Blankley Fellowship for Public Policy and American Exceptionalism to honor the memory of our dear friend, Tony Blankley, and to build on his legacy. Tony Blankley was a master journalist and communicator and acted as the Moderator for our first three Freedom Conferences (2009, 2010 and 2011). His insights and good humor were indispensable.
Tony and his wife, Lynda Davis, were among the first to recognize the virtue of putting the citizen activists and potential citizen activists, who attend our programs, in direct and personal contact with nationally-recognized leaders in the conservative community. Most importantly, they understood how this is an essential component of the fight for our freedom. Tony and Lynda gave us their unwavering support from the beginning of the Steamboat Institute, and their support gave us the credibility that has been a linchpin of our success.
Accordingly, we seek to honor the memory of our dear friend, Tony Blankley. Tony's grasp of public policy, the proper role of government, and the concept of American Exceptionalism is beyond dispute. It is our intention to build on Tony's substantial legacy by nurturing and supporting the careers of outstanding young journalists and emerging conservative thought leaders who share the principles and values espoused by the late Tony Blankley and Steamboat Institute.
The fellowship recipient will receive a $10,000 stipend, travel expenses, speaking engagements, public relations/social media support, and extensive networking opportunities.
Application Requirements
1. Personal mission statement, describing your passion for and commitment to the conservative principles espoused by both Tony Blankley and the Steamboat Institute (limit 500 words)
2. Writing sample (i.e., example of published work – limit 1,500 words).
3. Personal essay – describing your experience, why you are deserving of this fellowship and what you plan to do in the future (limit 750 words).
4. Official Academic Transcript (undergraduate or post-graduate) – Note: This requirement applies only to current students or to those who graduated from college or graduate school within the past five years.
5. Professional resumé.
6. Links to 1-2 video samples of your work (for example, TV interviews or appearances, speaking engagements, or similar). Alternatively, you may provide a 2-minute self-made video in which you discuss a topic of importance to you.
7. Two letters of recommendation – professional or personal references, including from members of the Selection Committee for the Tony Blankley Fellowship, Steamboat Institute Board or National Advisory Board, friends of the Steamboat Institute, current and former employers, academics, mentors and others.
Members of the Selection Committee
Lynda Davis, Ph.D. – Widow of Tony Blankley
Steve Hofman – Consultant; former U.S. Assistant Secretary of Labor
Lauren Maddox – Senior Policy Advisor, Holland & Knight LLP; former Assistant Secretary, U.S. Department of Education
Hadley Heath Manning – Tony Blankley Fellow and Policy Director at the Independent Women's Forum.
Thomas P. McDevitt – Chairman, Board of Directors – The Washington Times
Ed Meese – 75th Attorney General of the United States
John O' Sullivan – British commentator and former speechwriter for Prime Minister Margaret Thatcher; Senior Fellow with National Review
John B. Roberts II – Author, former Reagan White House  and Reagan-Bush '80 and '84 campaign senior staff, and international political consultant.
Tom Rogan – Tony Blankley Senior Fellow, host of The McLaughlin Group, and columnist for Washington Examiner.
Matthew Spalding – Associate Vice President and Dean of Educational Programs — Hillsdale College
---
Blankley Fellows