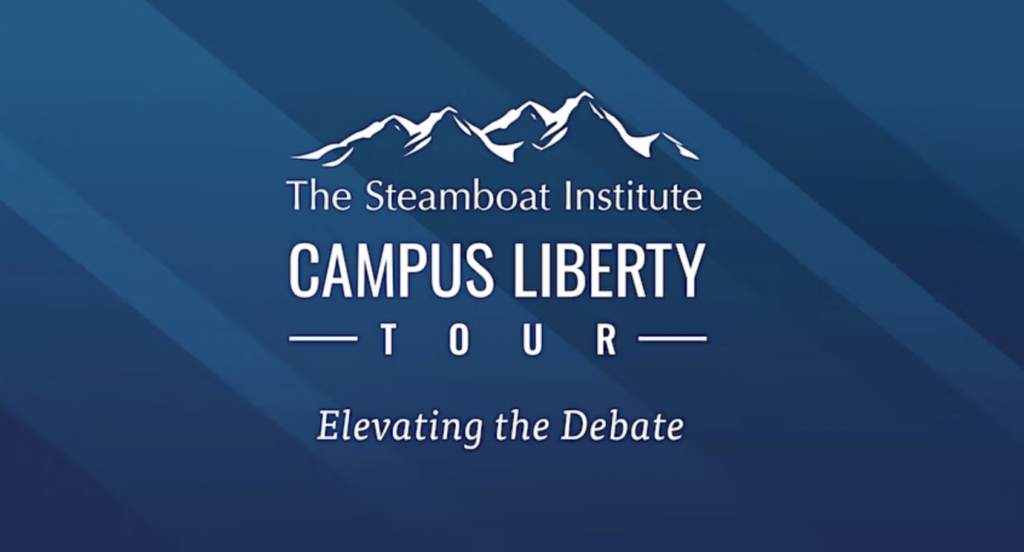 Host a Campus Liberty Tour Watch Party
Watch Parties are an opportunity for those interested in promoting civil discourse, critical thinking, and robust debate of contentious issues to come together to host a private viewing of one of Steamboat Institute's Campus Liberty Tour debates.
Attendees of a Watch Party will:
Receive a free Watch Party Kit with swag items such as stickers, posters, and buttons
Be an active participant in the debate polling
Have the chance to submit questions to the debaters to be answered on stage
Receive a unique streaming link bringing the debate directly to you!
Who can host a Watch Party? ANYONE! You don't have to be on a college campus to host a CLT Watch Party. Student groups, campus organizations, alumni groups, young professional associations, co-workers, friends, and family members are all welcome to host a Watch Party to help support and encourage the defense of freedom of expression and facilitate civil discourse. 
How can I host a Watch Party? Very easily. Click this link or the register link below, choose your debate, fill out your contact information, and find a venue for your party. We will take care of the rest! 
Register HERE
Registrations must be submitted at least 7 days prior to the event.