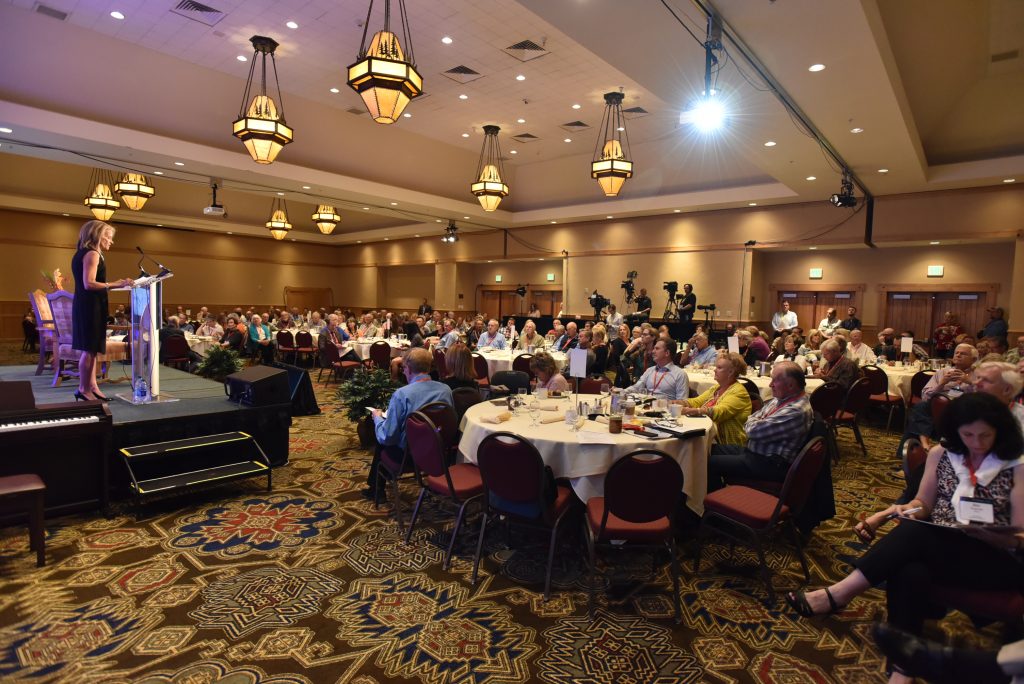 Our 11th annual Freedom Conference was a shining success. We were excited to welcome our keynote speaker Alan Dershowitz, along with a long list of other impressive speakers and panels throughout the weekend.
We kicked off the conference with the conjoined Film Festival on Thursday night, screening movies throughout the weekend. Friday morning featured Secretary of Interior David Bernhardt, followed by a lunch speech with Senator Jim DeMint and a debate on the Electoral College versus a National Popular vote with Ted Trimpa and Trent England.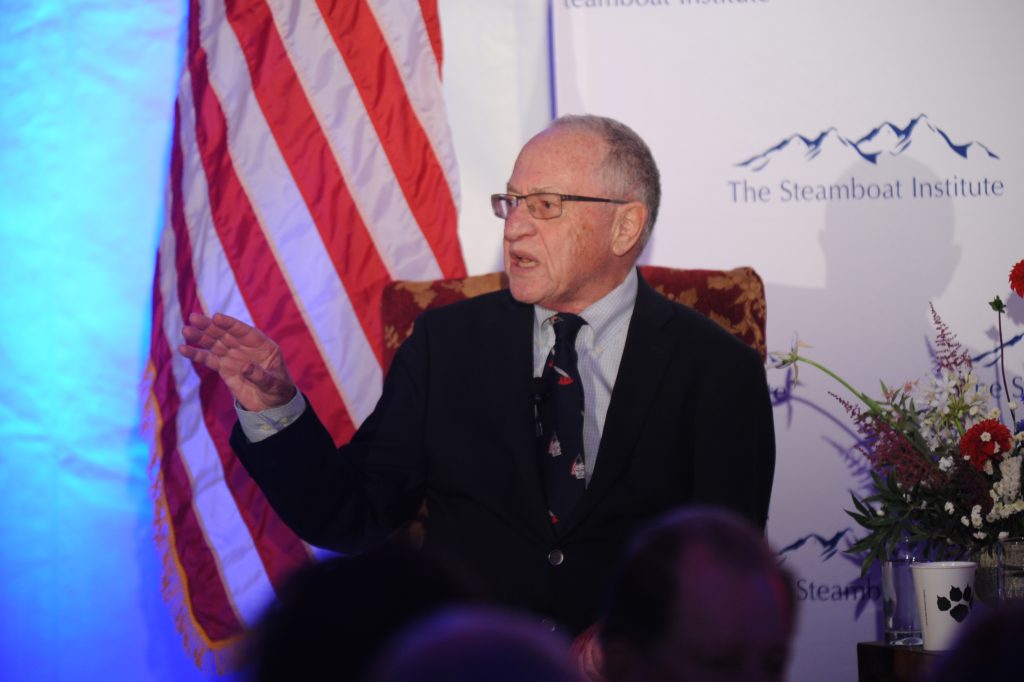 We also heard from prolific speakers like Asra Nomani, Sara Carter, Helen Raleigh and Ferkat Jawdat on important international issues related to freedom and security across the globe. Stephen Moore and Bhaskar Sunkara debated socialism versus capitalism and Ilya Shapiro and Peter Wallison talked about the rise of the Administrative State.
It was an honor to introduce two new Tony Blankley Fellows to our Steamboat family — Amber Athey of The Daily Caller and Saager Enjeti of The Hill. They joined past Fellows Philip Wegmann, Kelsey Bolar, Hadley Heath Manning and Jillian Melchior in a variety of weekend events. Inaugural Blankley Fellow Tom Rogan was unable to join, but sent a video message with his well wishes.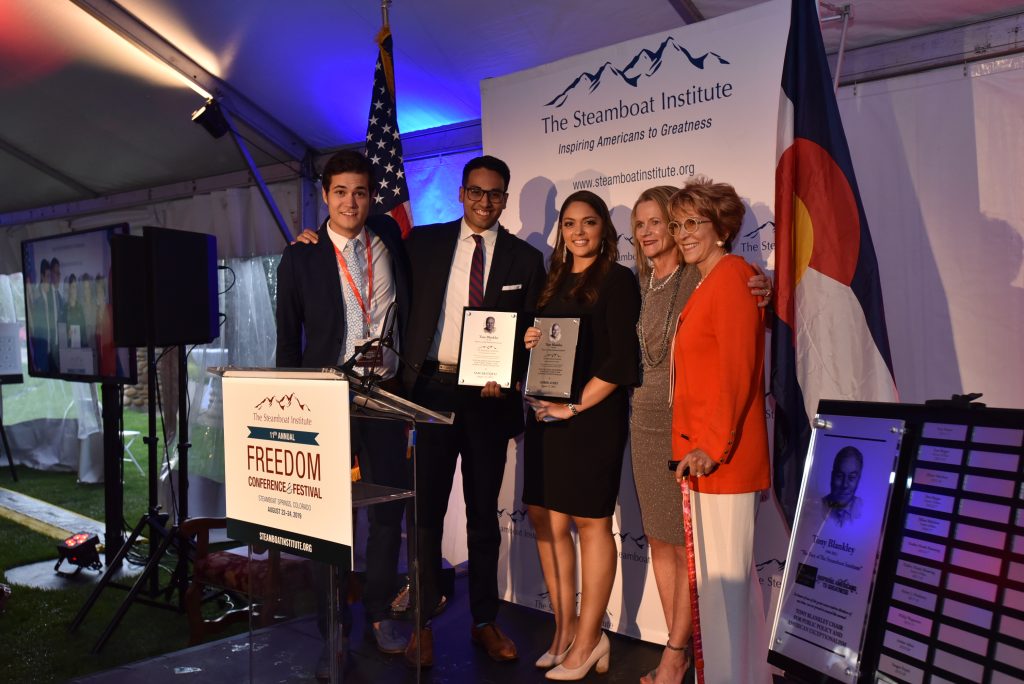 On Saturday, we heard from NASA Administrator Jim Bridenstine and Rev. Stephon Ferguson, a performing artist known as the voice of Martin Luther King. This year, we also welcome a new class of Emerging Leaders, as well as an impressive group of young people who earned scholarships to the Conference. Mentoring the next generation of conservative leaders remains a priority.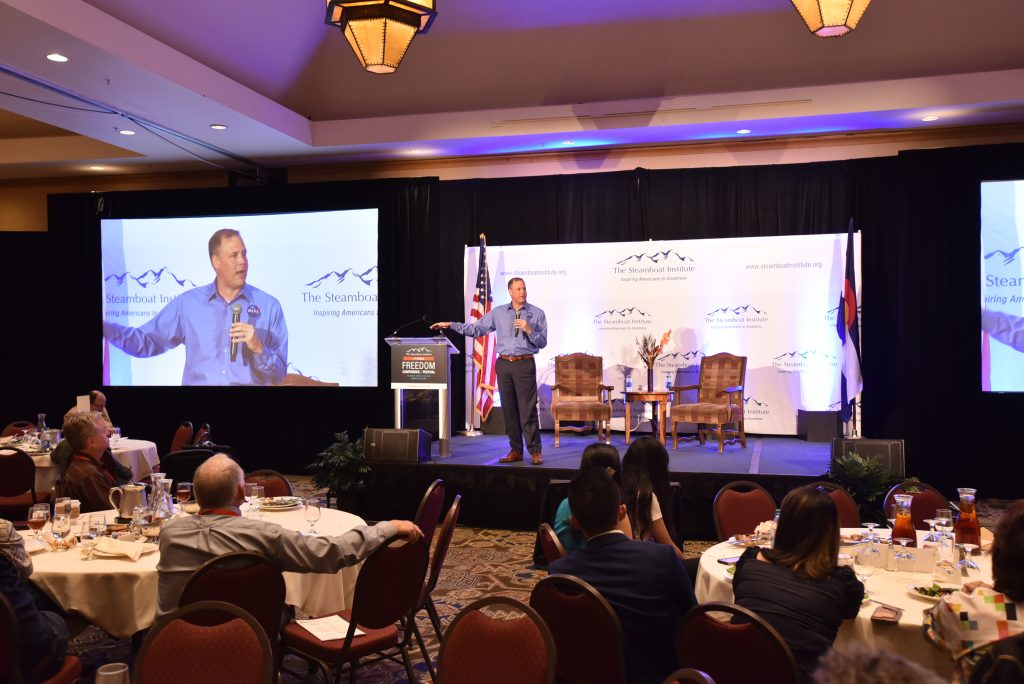 All in all, we had many wonderful, constructive conversations featuring a variety of viewpoints with an incredible lineup of people for the 11th year in a row.
You can find all the videos on our YouTube channel here.
We can't wait until next year!