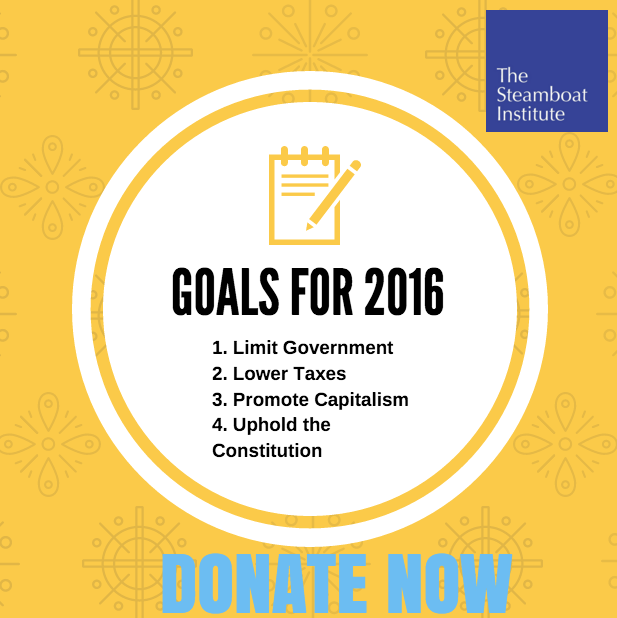 With only 3 days left in 2015, there's little time to help us meet our end-of-year goals! We've done so much this year — but have even bigger plans for 2016!
We can't do it without you!
Please consider a year-end donation to The Steamboat Institute! Do it NOW before 2015 is over!
Together, we can make difference to  promote liberty-driven policies and ideas throughout Colorado and the United States.
It's been a great ride so far — join us as we move toward even greater things in the future!