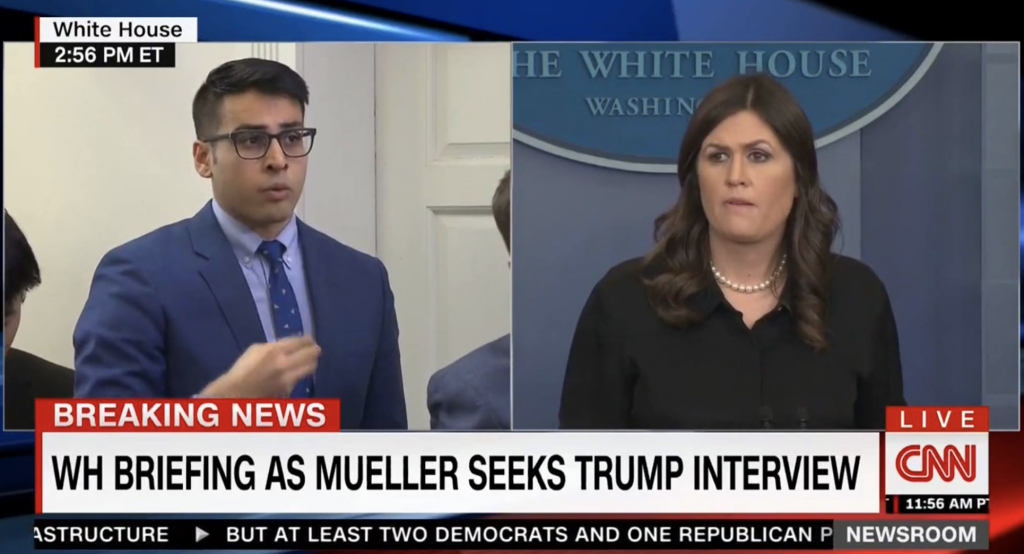 Our 2019-2020 Tony Blankley Fellows are impressive in their own right. Amber Athey is the White House Correspondent for the Daily Caller and Saagar Enjeti is the Chief White House Correspondent for The Hill. Both are talented conservative journalists committed to fairness and freedom.
We wanted you to get to know them a little better, so our digital consultant Ericka Andersen interviewed each of them recently on Facebook Live. In these interviews, our Fellows discuss their backgrounds, professional lives and what it's like to be in the mix in the White House press pool. Enjoy these enlightening conversations!
Amber Athey, The Daily Caller
Saggar Enjeti, The Hill
Want to hear more from these talented, young Fellows? Sign up for our email list (scroll down on this page) and get updates on their work every other week — along with updates from our past Fellows.