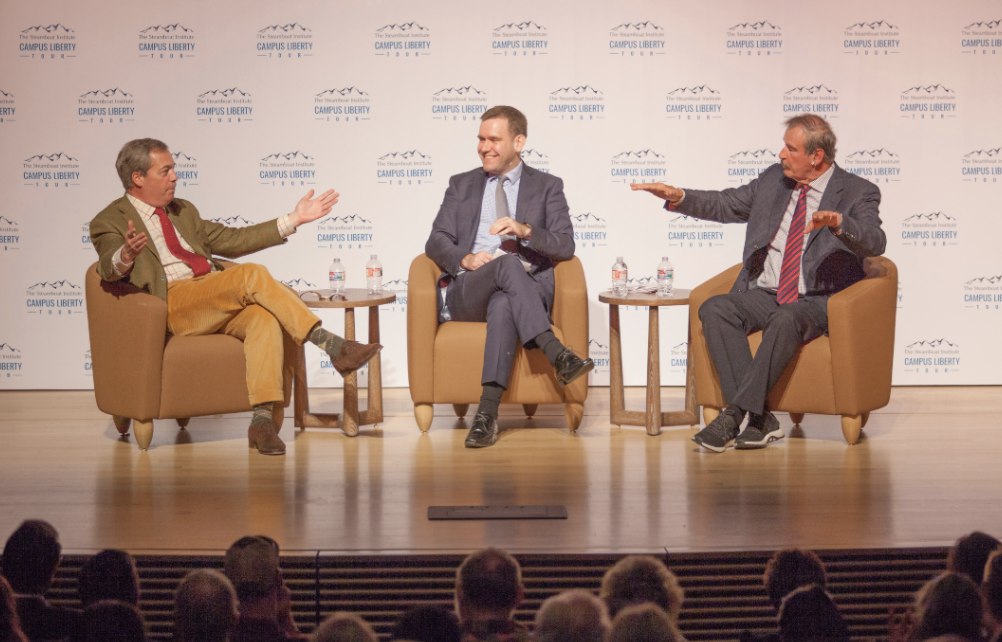 Launched in 2018, the Steamboat Institute's Campus Liberty Tour (CLT) has quickly become one of our pillar programs and is poised for national expansion. Past debate tours have included:
Catch a glimpse of how things go in this preview video:  
Our latest debate tour goes live Monday, October 5th at 6pmCT, streaming virtually from Middle Tennessee State University (MTSU) on both Facebook and YouTube. It features economist Art Laffer and Democratic Strategist Leslie Marshall debating: "Will a Wealth Tax Increase Prosperity?"
A few details are in the graphic below and you can register for FREE here to watch live on either Facebook or YouTube.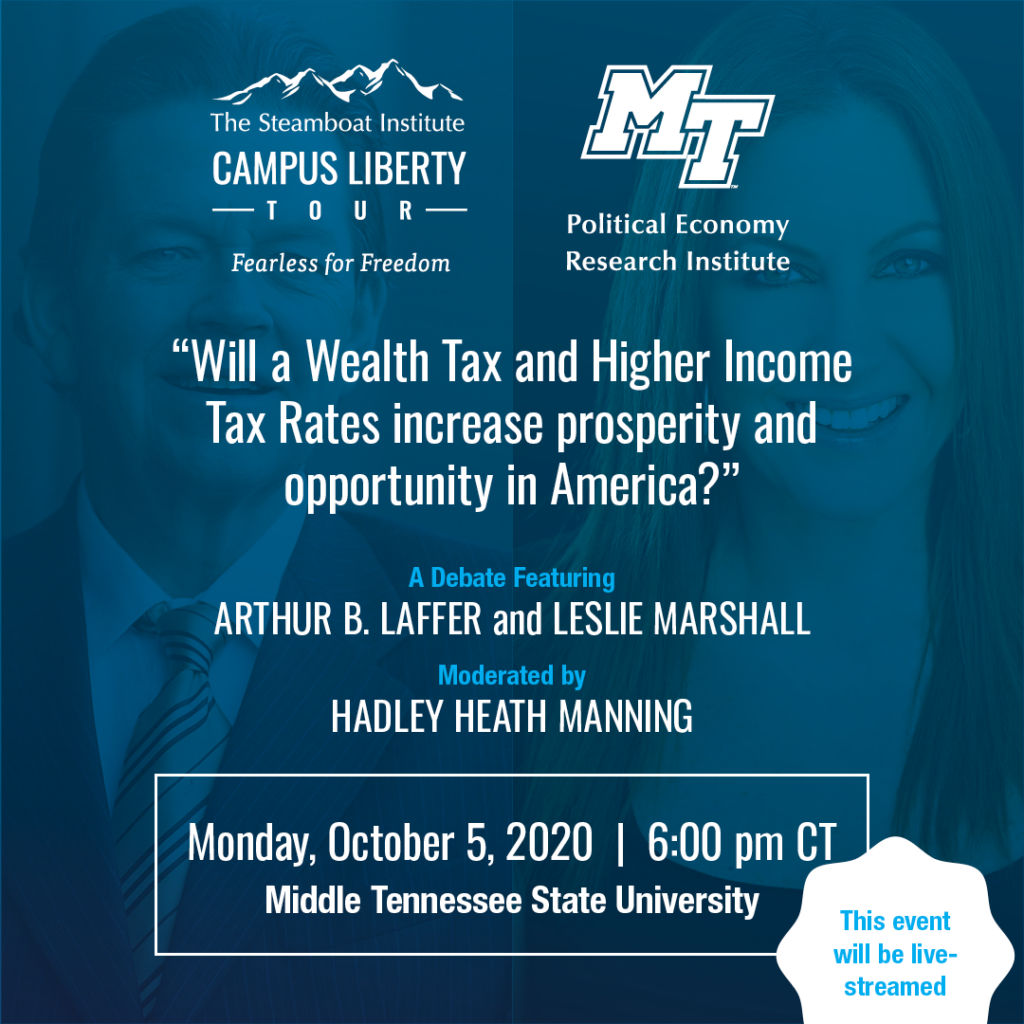 Through CLT, we seek to bring respectful, robust and reasoned debates and dialogues to college campuses across America, encouraging critical thinking skills.  To combat blatant attacks on free speech and open discourse of ideas, CLT helps college students learn how to think, not what to think. Relying on the attraction of high-profile speakers and with an emphasis on civilized debate and discourse, SI has thus far engaged and persuaded thousands of young people of the value of rhetoric, reason, and persuasion.
Catch the replay of our Capitalism v. Socialism debate here:  
Want more videos? Subscribe to our YouTube channel and catch up on our MANY impressive speakers from the 2020 Freedom Conference and years past!