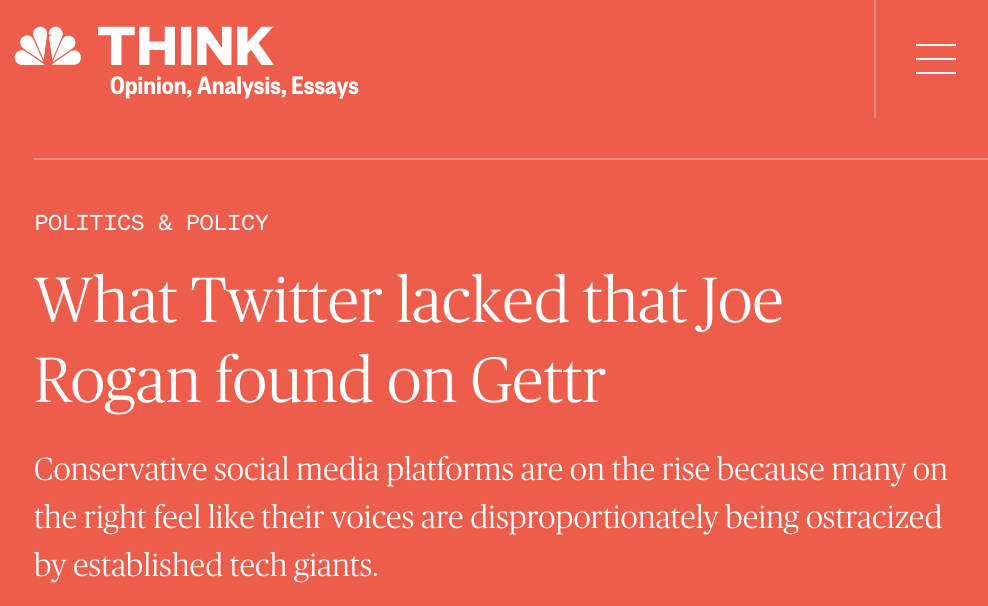 Carrie Sheffield, the Steamboat Institute's 2021-2022 Tony Blankley Fellow, wrote an op/ed in NBC Think about the rise of conservative social media platforms.
As Twitter, Facebook and other platforms begin to censor more conservative voices, some are taking things into their own hands. She writes:
"The rise of alternative social media spaces resolves bias concerns felt by conservatives, like myself, who see double standards running amok by established tech giants like Twitter, YouTube and Facebook trying to disproportionately ostracize our voices.
It seems like everyone should be happy: a space for you; a space for me. But the downside to all of this is that social media is on the cusp of growing more ideologically balkanized.
As division continues to be a problem in the country, we need to pay attention to how the actions of Twitter, YouTube and Facebook have played a role in deepening the divide.
There is now a conservative answer to many of the main social media platforms we have grown accustomed to over the years."