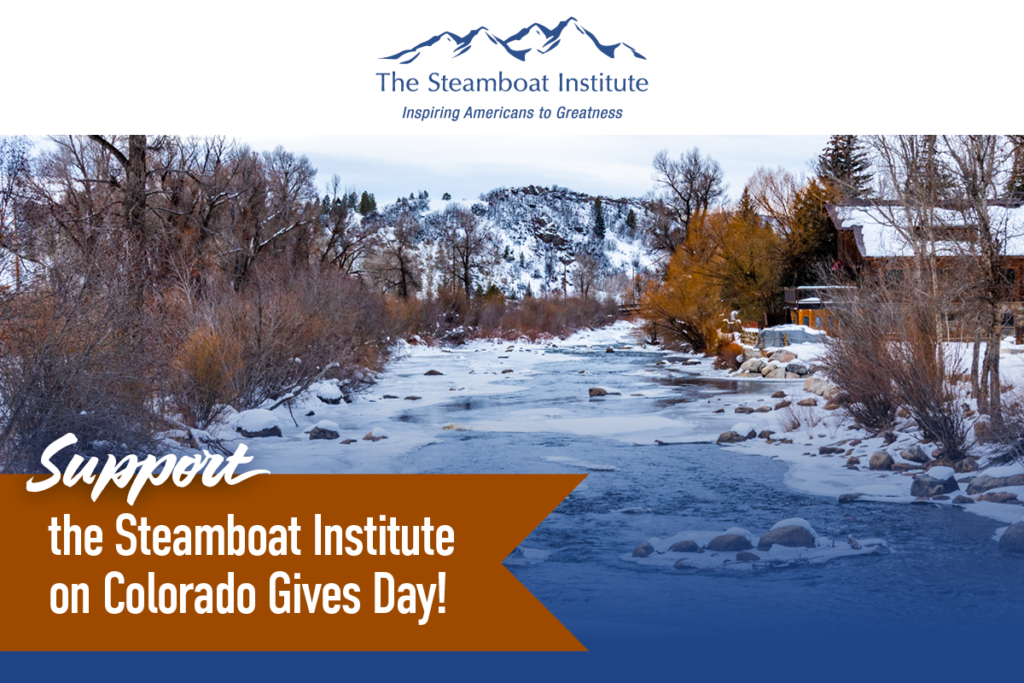 Colorado Gives Day: We love our state and are so excited to be speaking for freedom and liberty here in Colorado! Because of that, we value Colorado Gives Day so much for our end-of-year fundraising.
With the generous support of donors like you, we're hoping to reach our goal of $50,000.
Will you please take 60 seconds now and help us reach our goal?
This is how your investment in Steamboat Institute will be used to advance freedom and prosperity:
Restore civilized debates and critical thinking skills on college campuses throughout Colorado and across America with our Campus Liberty Tour
Provide scholarships for emerging leaders to attend our 13th Annual Freedom Conference in August 2021
Promote and support our Tony Blankley Fellows, promising young journalists who value free speech and can communicate clearly and persuasively about individual liberty and the proper role of government
Amplify the creative young voices of our Emerging Leaders Council with their video and podcast productions, writing op-eds, and becoming persuasive leaders on their campuses and in their communities.
Please support free, fair and honest journalism, the revival of civil debate on important issues, and the cultivation of young, conservative leaders and ideas with your 100% tax-deductible contribution to Steamboat Institute on Colorado Gives Day this Tuesday!
Will you donate in honor of freedom and liberty today?  Schedule your donation here!