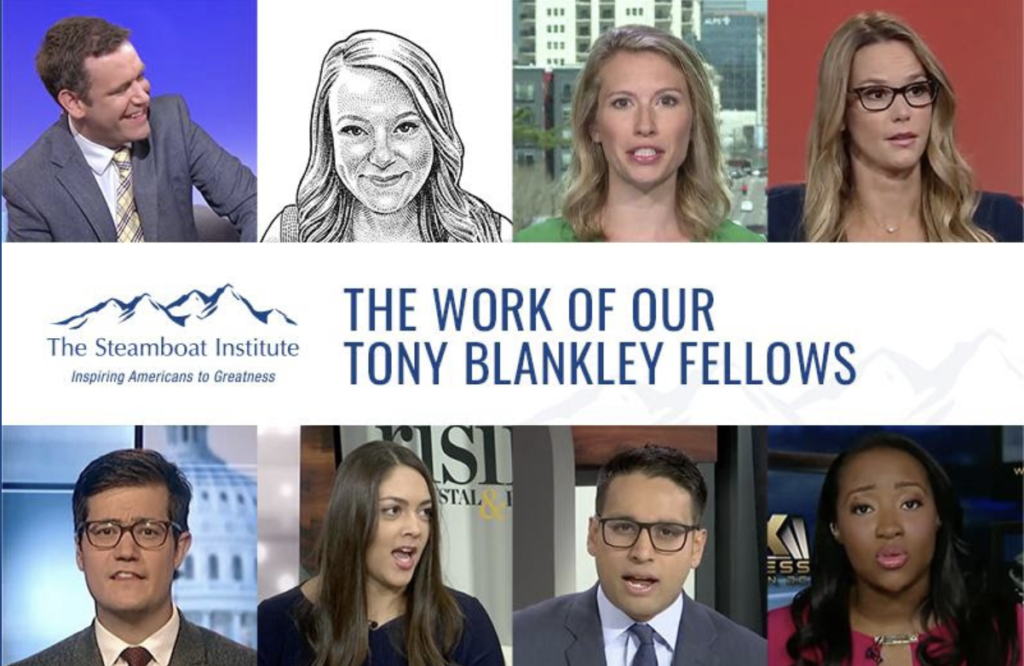 Every other week, we showcase the latest work from our
Tony Blankley Fellows
in a VIP newsletter. The amount of news and culture our Fellows coverage is phenomenal. Here's a sample of our most recent newsletter. If you aren't signed up,
do so now
!
Tony Blankley Fellows VIP Newsletter
The Biden Administration has made many power plays since taking charge, and our Tony Blankley Fellows have all the coverage you need on healthcare, foreign policy and more.
On Fox News, Patrice Onwuka discussed the media's underwhelming response to the Andrew Cuomo scandal. Amber Athey shares details on a Hollywood star who was 'cancelled' for her political views. Saagar Enjeti scolds CNN for their complicity in the Cuomo scandal, and Philip Wegmann reports on what Biden has to say about schools opening.
Hadley Heath Manning has a great piece on Biden's move towards Medicare-for-all, and Kelsey Bolar writes about the lashing Dolly Parton received for singing about hard work in a Super Bowl commercial. Tom Rogan fills us in on the latest in U.S.-Iran relations.
Patrice Onwuka
Amber Athey
Saagar Enjeti
Philip Wegmann
Hadley Heath Manning
Kelsey Bolar
Tom Rogan