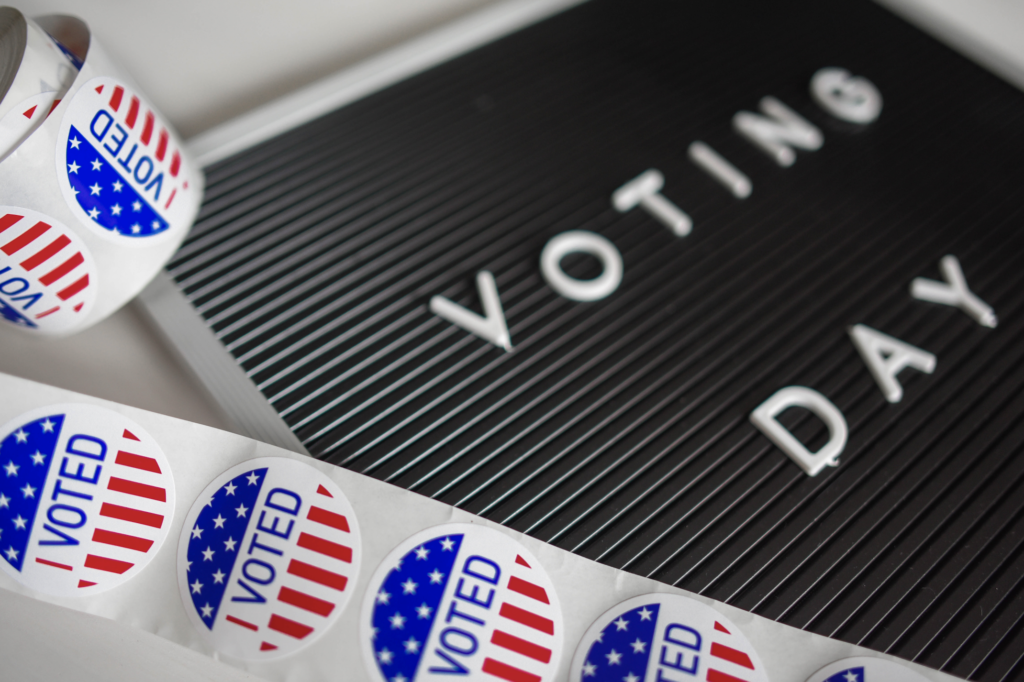 by Stone Washington, Emerging Leaders' Council Member
Following a historic turnout in the 2022 midterm election, Georgia voters once again lined up to vote across the Peach State in the pivotal Senate run-off election on Tuesday, December 6th. The stakes had never been higher for control of the U.S. Senate, as Democrats wielded a razor-thin 50-49 seat advantage over Republicans, pending an outcome in the Georgia election. Senate control was formerly at an even 50-50 split following the 2020 election, enabling Democrats to have an unofficial majority with Vice President Kamala Harris possessing a tie-breaking vote as president of the Senate. With the results officially in on Tuesday's run-off between Senator Raphael Warnock (D) and Herschel Walker (R), Senate Democrats now possess majority control over the chamber. While Democrats would have maintained control of the Senate even if Walker had won the race—preserving the 50-50 split and tie-breaking advantage to Harris—Democrats gained a much more substantial cementation of control with Warnock's victory to mark an official Senate majority.
Had Walker won Tuesday's run-off and preserved the 50-50 split in Senate control, Democrats would have had zero margin for error when it came to key votes on legislation. If just one of their members were absent for health-related reasons or otherwise, this would've advantaged Republicans if they voted in unison against a partisan bill that they opposed. And in the case of a proposed bill that was unpopular with both GOP leadership and rank-in-file, a 50-50 split ran the risk of Democrats losing their slim-majority if the moderate Senators, like Joe Manchin (D-WV) and Krysten Sinema (D-AZ), broke ranks and voted with Republicans. And with the House now under Republican control, the 50-50 route would have enabled Senate Republicans to more easily block Joe Biden's legislative agenda for the last two years of his term. Much to the dismay of Democrat Party leadership, Sinema and Manchin have notably diverged from voting in-line with their party across a number of important legislative matters, such as voting with Republicans to pass a historic infrastructure bill. 
With Walker's loss, there is a greater likelihood that Republicans will lose their 2021 power-sharing agreement, which saw the Senate be governed as an evenly-split chamber. As seen when the Senate was divided 50-50 in 2021, this agreement allowed committees to be split equally between the two parties, with the top Democrat designated as chair and a Republican appointed as the ranking member, with the workload and space shared equally across panels. However, with Warnock's recent victory and the 51-49 Democrat majority, Republicans will likely lose their equal share of power and have less control over committee assignments.
Following a historic turnout of over 2.4 million early voters in Georgia for the November 8th midterm election, the runoff election inspired a new record for daily turnout of early voters ahead of the December 6th election, in addition to a record final vote tally of over 3.5 million ballots cast. Georgians were fired up like never before to vote across major counties in the state like Fulton, Gwinnett, DeKalb, and Cobb. Most polls showed Walker and Warnock at a dead-tie leading up to election day. With a record turnout, Warnock received a strong support base among Black voters. He also possessed a slim 4% polling advantage with independent voters, having secured a 52-48% lead over Walker. Beyond turnout, the 2022 runoff broke fundraising records, as Warnock took advantage of the aggressive Democrat Party fundraising machine to amass more than $150 million, far surpassing the amount that Walker ended up raising, which came in at about $58 million. Warnock used this to pay for a blitz of negative ads targeting his opponent, while campaigning tirelessly around blue and purple districts in Atlanta.
Leading up to the runoff, Warnock hinged his campaign largely on claims of successfully securing thousands of new jobs for Georgians, lowering the cost of prescription drugs for seniors and cost of insulin for Medicare patients, securing funding for interstate 14 connecting select Georgia cities to Texas, and opposing the Election Integrity Act of 2021 as it pertains to perceived voter suppression of minorities. By contrast, Herschel Walker largely focused his campaign on tying Warnock's voting record in the Senate to a near total (96%) support of Biden's stated position, criticizing Warnock's defense of abortion, complaining how low-income Georgians have suffered from a 40-year high inflation and increased gas prices, while promoting a reduction to federal economic regulations in order to boost business development. Warnock's victory in the runoff depended largely on his ability to maintain the steady levels of support among certain coalitions of voters that produced a slight advantage over Walker in November, including among Black Georgians, suburbanites, and independents that split-ticketed in the November election. 
Due to Georgia's penchant for high-stakes run-off elections in 2021 and now 2022, in addition to the Democrat's hard-fought battle to gain a one-seat majority in the Senate, the December 6th race was a closely watched contest for the history books that is sure to carry major political implications for Congressional control leading up to 2024.