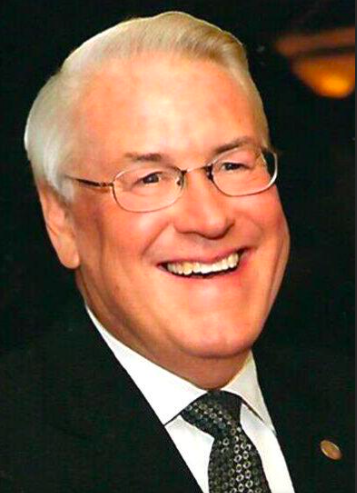 It is with deep sadness that we announce the passing of William J. "Bill" Thomson, II, patriot and much-loved member of our Steamboat Institute family. Bill was a long-time member of our National Advisory Board and, along with his dear wife, Toni, a loyal and generous supporter of Steamboat Institute.
Bill's enthusiasm for life, his love of America and our precious freedom, and his wonderful sense of humor were cherished and will be deeply missed.
In the years since we founded Steamboat Institute in 2008, we have had the joy and honor of meeting many inspiring patriots who deeply love America and believe in our mission of promoting our founding principles and defending liberty. Bill believed in this mission with his whole heart and always with good humor!
Rest in peace, dear friend. We are better for having known you.
With deepest gratitude for our friendship with the Thomson family,
Jennifer Schubert-Akin
Chairman, CEO and Co-founder
The Steamboat Institute
To read more about Bill's inspiring life story, please click HERE. Bill's memorial service will be held at 1:00pm MT on Friday, September 24, at St. Mary's Cathedral in Cheyenne, Wyoming.