In this episode of Liberty Chats, we speak to Andrew Dessler, a climate scientist who studies both the science and politics of climate change.  He is a Professor of Atmospheric Sciences and holder of the Reta A. Haynes Chair in Geosciences at Texas A&M University.  He is also the director of TAMU's Texas Center for Climate Studies.
Dessler was featured at the Steamboat Institute's 2022 Energy & Climate Summit and was recently a guest on the Joe Rogan podcast.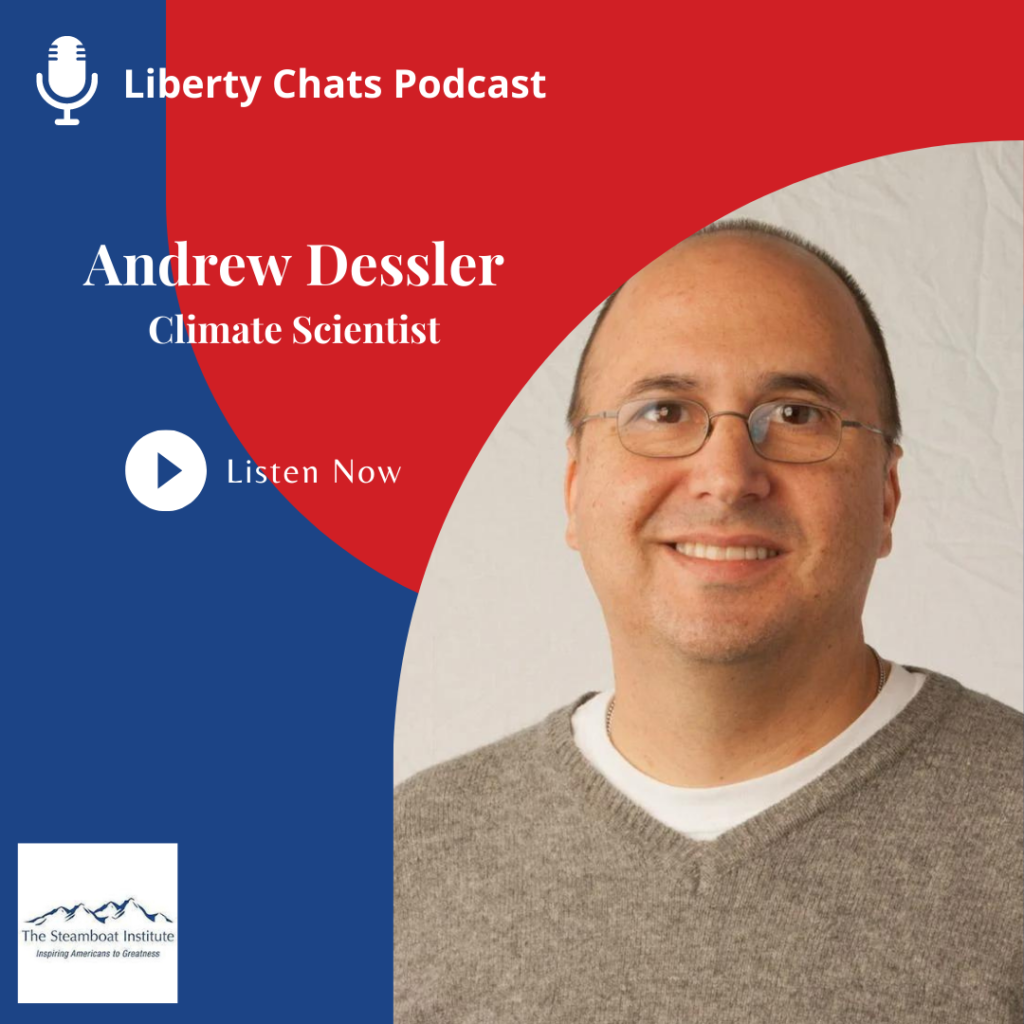 In this conversation he and Emerging Leaders Council Member Lindsey Martin speak about what Dessler teachers his students, the fossil fuel debate, solar and wind energy, as well as what he has to say to naysayers. Dessler also poses the question, what happens if there is a climate disaster and discusses his thoughts. Don't miss this exciting and insightful episode!
Recent episodes: