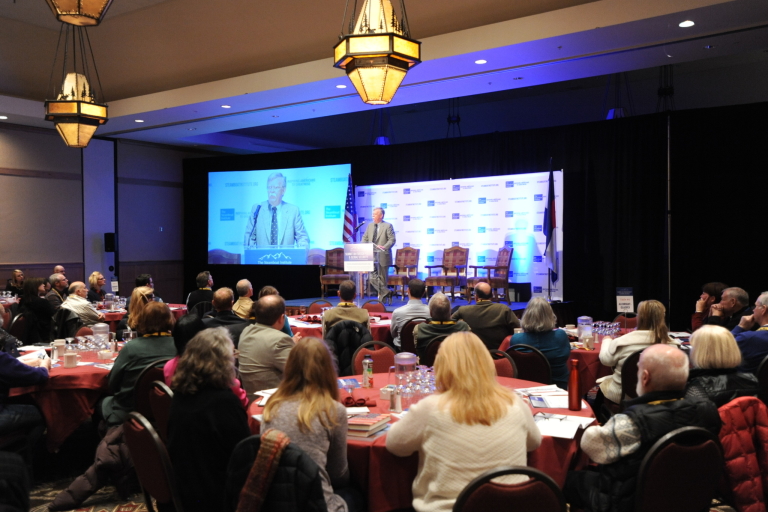 We're happy to report that our 2016 Summit on Foreign Policy & Global Security was a fantastic success! We have a ton more photos to share with you in our Facebook album, which you can find here! Be sure to "like" us on Facebook if you haven't yet!
Miss the event? Check out the full schedule, speaker bios and more HERE! You can catch all the speaker videos on our video page here.
Read some of the great feedback we've gotten so far on the Summit:
"The depth of knowledge that was on that stage was incredible and a real testament to you and Steamboat Institute's mission that you were able to pull together such an amazing group in such a short time. The event was hands down the most well run event I've been a part of…" – Ben Collins, U.S. Army Special Forces veteran (Green Beret); Fox News commentator; panelist on "Middle East Mayhem:  Radical Islam, Iran and ISIS" panel
"Thank you and your team for putting together such a great program!" – Joel Wefel, Mountain West Insurance & Financial Services – Steamboat Springs, CO
"The (Summit) was one of your best.  I thoroughly enjoyed every speaker, especially what I learned about China, Russia and Syria." – Nancy Bretz – Steamboat Springs, CO
"This group of speakers was absolutely the best I have seen, ever!" – Chuck McConnell – Steamboat Springs, CO
"The knowledge in the room was simply mindblowing…truly a world-class assembly!" – John Kuhn – Steamboat Springs, CO
"What a spectacular one day program on Foreign Policy &  Global Security.  I felt like I was in a different world hearing these speakers.  It really gets you out of your comfort zone on your thinking.  It is so refreshing to hear informed speakers talk on the various subjects." –Frank Middleton – Centennial, CO
Miss it this year? Be sure to check out the details for our Freedom Conference 2016!