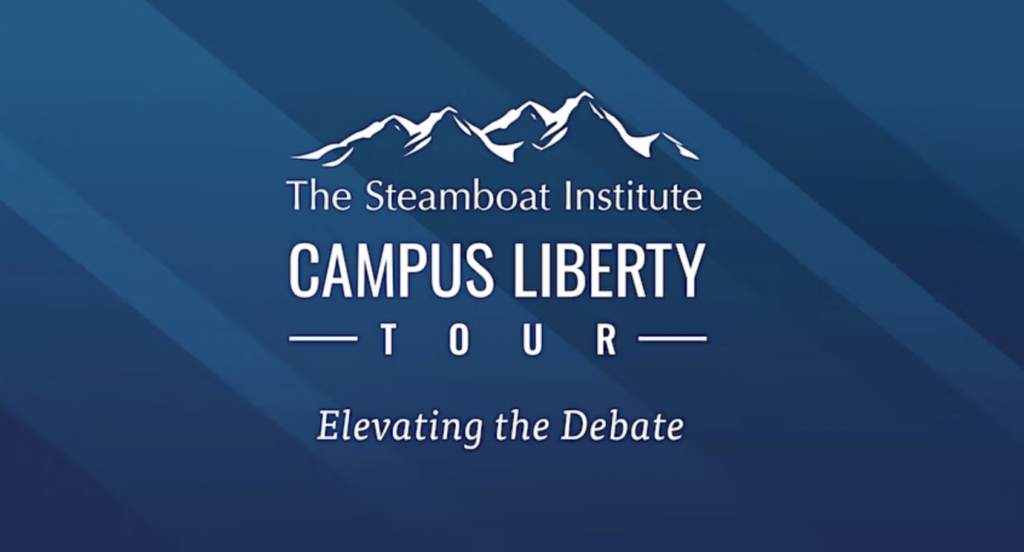 Third Debate of the Steamboat Institute's 2023 Campus Liberty Tour will feature
Opening Remarks by Former Secretary of State Michael R. Pompeo
The Steamboat Institute, with the support of the Adolph Coors Foundation and the Sumners Foundation of Irving, Texas, has announced that the next event on the 2023 Campus Liberty Tour will be a debate on the resolution, "Be it resolved, the risks of academic engagement with China outweigh the benefits and the U.S government and universities must take steps to address this risk." 
The debate will be held Tuesday, October 3, at the Old Parkland Debate Chamber, 3819 Maple Avenue in Dallas, near the campuses of the University of Texas at Dallas, Southern Methodist University and the University of Dallas. Former Secretary of State Michael R. Pompeo will deliver opening remarks.
Miles Yu, Ph.D., will argue the affirmative on the resolution, while Yasheng Huang, Ph.D., will argue the negative. The debate will be moderated by Steamboat Institute Tony Blankley Fellow George E. Bogden, J.D.  
The Steamboat Institute is partnering with the Sumners Foundation, which seeks to encourage the study, teaching, and research into the science and art of self-government, with a focus on helping the American people understand the fundamental principles of democracy and be guided by them in shaping governmental policies. 
The Adolph Coors Foundation also provides significant support for all Campus Liberty Tour events.
"As the Campus Liberty Tour moves into its sixth year, we are looking forward to bringing another round of robust debates to college campuses," said Steamboat Institute Chairman & CEO Jennifer Schubert-Akin. "Our goal is not to tell students what to think, but to help teach them how to think critically about information that's being presented to them."
Miles Yu is a Senior Fellow and Director of the China Center at the Hudson Institute.  He is also a professor of East Asia and military and naval history at the United States Naval Academy. Yu served as a China policy advisor at the Department of State under President Donald Trump.
Yasheng Huang, Ph.D., is a professor in international management at the MIT Sloan School of Management, where he founded and heads the China Lab and India Lab. He previously served as a consultant for the World Bank and a professor of business, government and international economics at Harvard Business School.
Tickets to this Campus Liberty Tour event are free for students and faculty and can be obtained here (pre-registration required.) Tickets are also available to the general public for $35 and may be purchased here. 
To receive the livestream link in advance of the event, please contact Khristine Brookes ([email protected])