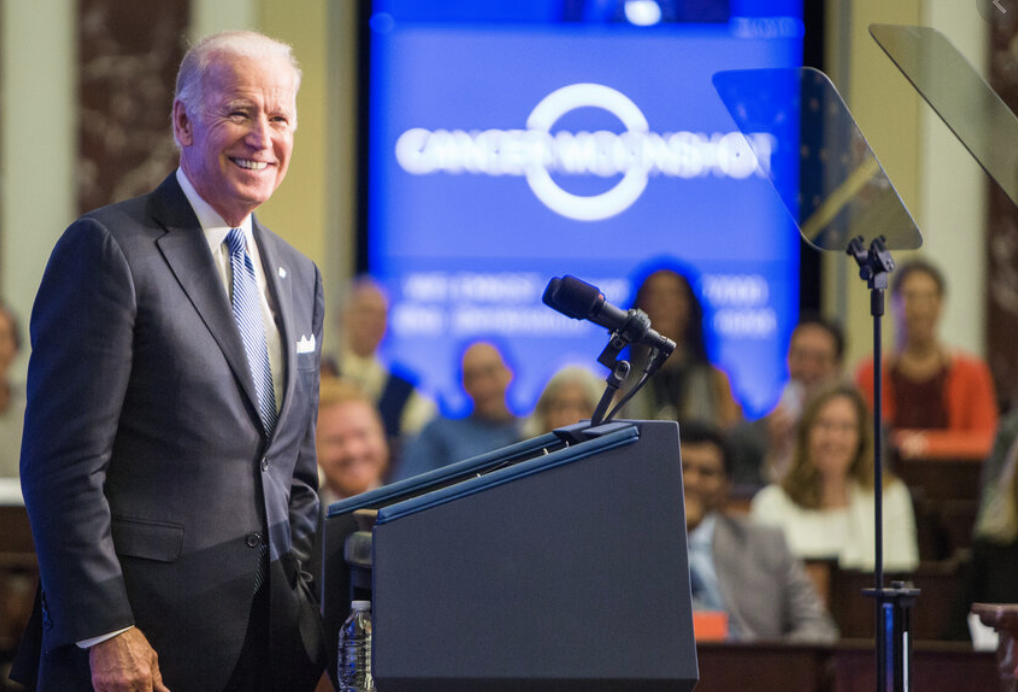 by former Tony Blankley Fellow Jillian Kay Melchior for the Wall Street Journal
As the sun sets the night after the election, the streets around City Hall feel like a dystopian street fair.
Illuminated by garish purple lights, leftist speakers lead rants and chants from the tricked-out back of an old delivery truck. A marching band's drum section materializes, and, inexplicably, so does someone in an Elmo costume. Everyone is masked, no one is socially distanced, and everyone I speak to has a bleak outlook on life. The Philadelphia police bicycle by, looking neutered compared with the National Guard, which stands a block away with rifles strapped across their chests. A capitalist sells Black Lives Matter swag. Most downtown shops have hung plywood to deter looters, painted over with reassurances that they're still open. They look closed.
It's a scene for either Tom Wolfe or Tom Waits. Cal Globig, 23, takes it in quietly, then comments in a flat voice: "Everything's f— up. I feel like I'm waiting for a lot of things to change. I feel like this"—being at a protest—"is doing something. And it feels good to be surrounded by people that are pissed off."
In Philadelphia and other cities, radical leftists planned protests for Nov. 4 regardless of the election outcome. Wednesday's demonstrations were peaceful here, but if you hoped a Biden presidency would bring tranquility to urban America's streets, forget it.
"No matter what goes down on Election Day, we will gather this Wednesday and every Weds until the fall of the regime," pronounced a flier circulating in several cities. The self-described "rebel alliance" network Crimethinc.com explained that "if Biden wins, there will still be police, prisons, deportations, ecological destruction, capitalism—a Biden victory is not the end of this struggle, it is just the beginning of a new chapter."
Still, Daryle Lamont Jenkins, executive director of the antifa-allied nonprofit One People's Project, sees vindication in the election results. He says Mr. Biden is "getting states that Trump won last time that saw unrest in the past six months, so that's not a rebuke." He adds that "the fight's going to go on with some Democrats who don't seem to get it." The goal, he stresses, isn't a return to normalcy: "Normalcy means we go back to being more or less a benign unit out there. Normalcy does not solve our problems. Abnormalcy does, in this respect."
Many of the demonstrators I interviewed have little use for the Democratic Party. Microphone in hand, a speaker Wednesday night bemoans how "the Democratic Party enabled Trump" and "enabled his policies the last four years." She's particularly outraged that Democrats didn't fight to block Justice Amy Coney Barrett: "They did not do anything. They could have mobilized the mass movements that we have seen all summer long—the Black Lives Matter movement, the people who have gone on strike, the teachers—and they did none of that. So we have to be very real about the fact that Joe Biden, if he wins this, he won it despite himself. He won this because of these mass movements, not because he's a good candidate." The crowd applauds.
From this perspective, Democrats owe a debt for a Biden victory, and those in the streets intend to collect it. Unless the radical left wields the threat of unrest, "I think if push comes to shove, the Democratic Party is going to let Trump and the right wing just roll right over them," says Lile Harris, 22, who's out Wednesday night evangelizing for Philadelphia's Socialist Alternative group.