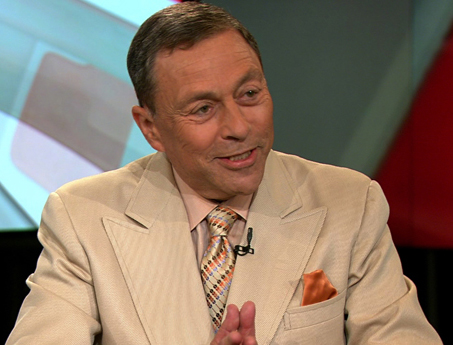 April 25, 2023 – The Steamboat Institute is now accepting applications for the Tony Blankley Fellowship for Public Policy and American Exceptionalism.
The fellowship, awarded to outstanding young journalists and thought leaders, includes a $10,000 stipend as well as speaking opportunities and other support. 
The prize was developed to build on the legacy of the late Tony Blankley, a journalist and political commentator, who constantly promoted the principle that journalists should understand the proper role of government as well as the important role an unbiased media plays in civil society.
Applications can be submitted online through June 16, 2023.
"Tony Blankley was a master journalist and communicator, and a true mentor to Steamboat Institute staff in our early days," said CEO & Cofounder Jennifer Schubert-Akin. "We are thrilled to once again open this important fellowship to young journalists who may follow in his footsteps."
The selection committee includes:
Lynda Davis, Ph.D.

– Widow of Tony Blankley

Steve Hofman

– Former U.S. Assistant Secretary of Labor

Lauren Maddox

– Senior Policy Advisor, Holland & Knight LLP; former Assistant Secretary, U.S. Department of Education

Hadley Heath Manning –

Vice President for Policy, Independent Women's Forum.

Thomas P. McDevitt

– Chairman, Board of Directors –

The Washington Times

Ed Meese

– 75th Attorney General of the United States

John O' Sullivan

– Former speechwriter, Prime Minister Margaret Thatcher; Senior Fellow with

National Review

John B. Roberts II –

Author, former Reagan White House  and Reagan-Bush '80 and '84 campaign senior staff, and international political consultant.

Tom Rogan

– Columnist and Commentary Editor,

Washington Examiner

Matthew Spalding –

Vice President of Washington Operations and Dean of the Van Andel Graduate School of Government,  Hillsdale College
Prior Steamboat Institute Blankley Fellows include:
Sarah Westwood

, Investigative Correspondent,

Washington Examiner

Philip Wegmann

, White House Correspondent, Real Clear Politics

Hadley Heath Manning

, Vice President for Policy, Independent Women's Forum

Jillian Kay Melchoir

, Editorial Board Member,

Wall Street Journal

Carrie Sheffied

,

Senior Fellow, Independent Women's Forum

Patrice Onuwaka

, D

irector, Center for Economic Opportunity, IWF 

Saagar Enjeti

, Co-host, Breaking Points

Amber Athey

, Washington Editor, Spectator USA 

Kelsey Bolar

, Senior Policy Analyst, Independent Women's Forum

Tom Rogan

, Columnist and Commentary Editor,

Washington Examiner
###
For more information, please contact Khristine Brookes 
([email protected] – 202.509.4855)