This week on Liberty Chats, we speak with Evita Duffy! Evita is a junior at the University of Chicago studying American History and writes regularly for the Federalist.
She is the co-founder and managing editor of The Chicago Thinker, an online newspaper dedicated to "challenging the mob's crusade against free speech by publishing thoughtful conservative and libertarian commentary, in addition to fact-driven reporting."
Evita is also the daughter of former U.S. Congressman Sean Duffy and Fox News contributor Rachel Campos-Duffy.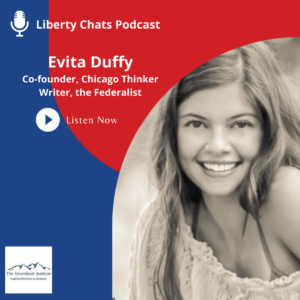 Check out our past episodes below: