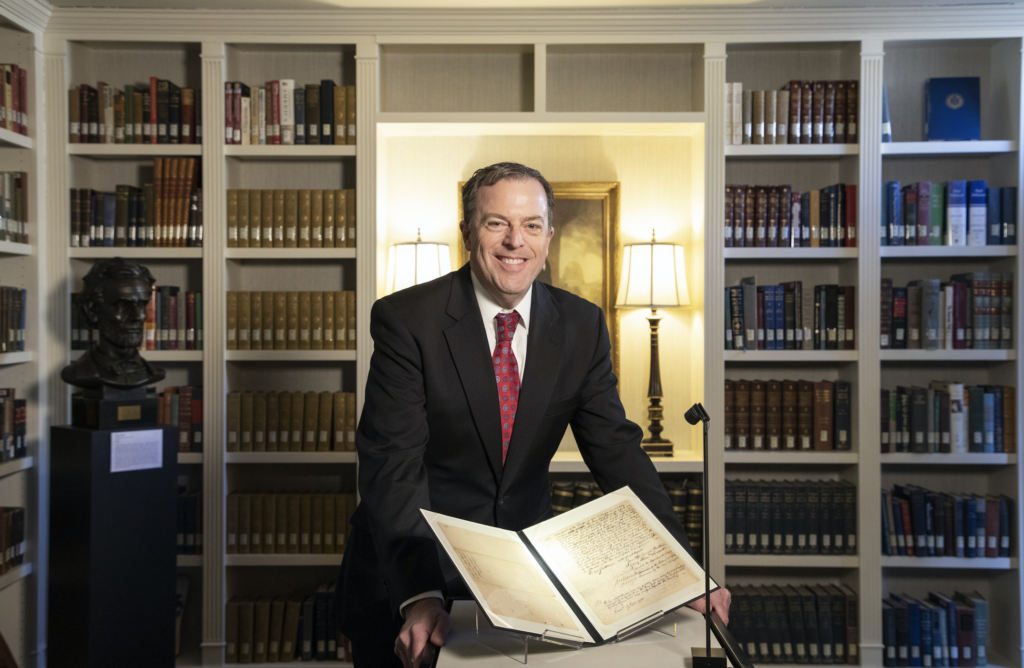 In this episode of Liberty Chats, we speak with Matt Spalding, the Kirby Professor in Constitutional Government at Hillsdale College and the Dean of the Van Andel Graduate School of Government at Hillsdale College's Washington, D.C., campus. As Vice President for Washington Operations, he also oversees the Allan P. Kirby, Jr. Center for Constitutional Studies and Citizenship and the academic and educational programs of Hillsdale in the nation's capital.
He is the best-selling author of We Still Hold These Truths: Rediscovering Our Principles, Reclaiming Our Future, which details America's core principles, shows how they have come under assault by modern progressive-liberalism, and lays out a strategy to recover them.
Matt Spalding has been a friend and supporter of the Steamboat Institute for a long time and we are so excited to host him on the podcast this week.
Check out our past episodes below:
Don't forget: If you are enjoying "Liberty Chats," leave a 5-star rating and review on iTunes for the show and subscribe for automatic downloads every other week. We've got a strong lineup of great interviews coming in 2021 and cannot wait to share them with you.
Got a suggestion? Send us a message on social media and we'll add it to our consideration list!